Dropper bottles
The perfect solution based on international standards
Dropper bottles are ideal for applications where there are strict/less stringent dosing requirements or simply a pouring aid for smaller volumes is required.
The STELLA 200 series dropper bottles are the traditional solution for homeopathy and natural medicines, based on a 14 mm mouth.
The STELLA 700 series dropper bottles are the classic solution with an 18 mm mouth.
The STELLA SECRO 88 dropper bottles are equipped with a special mouth. They allow the use of one-piece closures with perfect tamper-evidence. For customers who need tamper-evident bottles based on international standards, we offer the STELLA SECRO 92 dropper bottles. This series enables easy processing and optimal function thanks to two-part tamper-evident closures.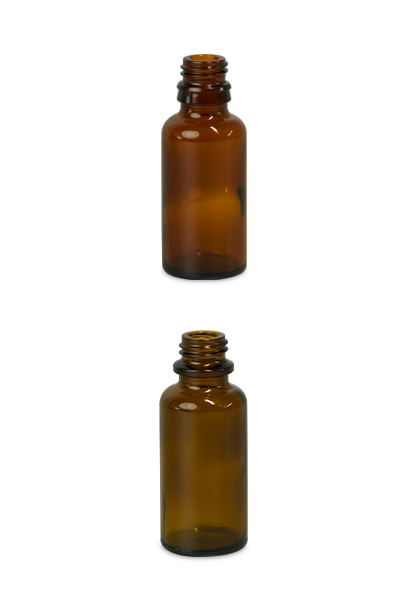 Pharmacy, Homeopathy, Aromatherapy, Medicine, Food, Lifestyle, Cosmetics
Moulded glass, amber coloured brown, type III glass container (also type II on request), in accordance with the European Pharmacopoeia, Chapter 3.2.1 "Glass containers for pharmaceutical use"
Dropper bottles with different mouth designs (round thread DIN168/GL18 – mouth opening 10.65 mm/18×3, STELLA thread – mouth opening 11 mm/18×2.5) are available in nominal volumes 5 ml – 100 ml
Combination solutions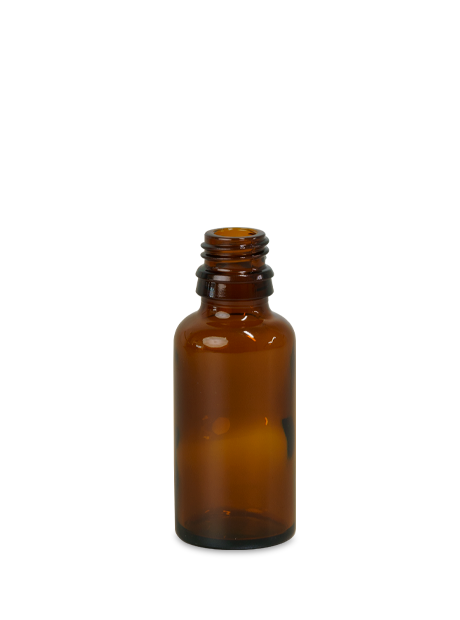 Dropper bottles Product description
The perfect solution based on international standards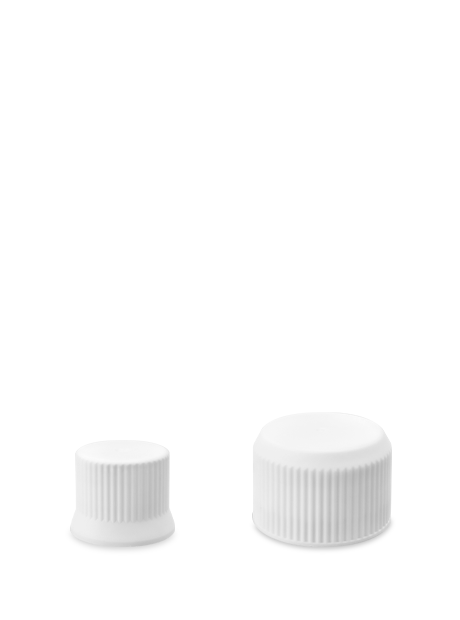 Screw caps Product description
The practical universal solution for secure sealing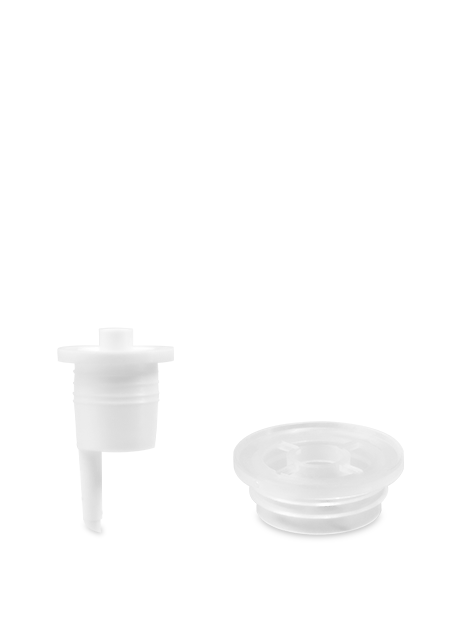 Dosing inserts Product description
The solution for clean and easy dosing
Brush and spatula Product description
The solution for targeted application of liquids